Incoming Poland, booking hotels, book tourist guides, book tickets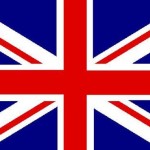 ---
Incoming Poland, booking hotels, book tourist guides, book tickets
ABOUT US
Ryszard Kapuściński once wrote:
"Indeed, there exists something like a contagion of travel, and the disease is essentially incurable"
– we can vouch for that, for we were infected with the travel bug. For many years, we have been sharing our passion with others. We travel wherever we can and sometimes even to places where we theoretically can't travel. By plane, bus, ship, train or on foot… Faraway and nearby. We love to explore new places, meet interesting people, admire the beauty of nature, taste the specialities of local cuisine and sometimes be amazed by what we see. We travel with organized groups and in free time with our friends.
We have many years of experience and are professionally trained to organize group tours. We cooperate with professionals to make sure that all trips are safe and fulfilling. We guide tours ourselves and have a team of trusted and tested tour leaders and guides. There are hotels, holiday resorts and pensions that we have known for many years and we can vouch for the quality of their services.
UNITRAVEL is looking forward to doing business with you.
Best wishes from travel enthusiasts
Anna Kieljan and Arkadiusz Lis
SERVICES FOR GROUPS AND TRAVEL AGENCIES
UNITRAVEL provides complex services throughout Poland. Our extensive offer will surely live up to the expectations of various types of organized groups, for example those taking part in round trips, pilgrimages and congresses, those made up of youth or holidaymakers and even those that want to do business or explore their specialist interests.
We specialize in booking hotels, pensions and holiday resorts that are carefully selected and controlled, which guarantees the highest quality of our services. We can also:
organize transfers, book Polish coaches, open buses, ferry tickets and boats,
book tickets to the most popular amusement parks and cultural and entertainment centres in Poland,
organize diverse optional tours,
organize tastings and regional parties, book restaurants and taverns,
rent radio receivers useful for guiding tours,
book tourist guides.
Our strengths are: perfect knowledge of the Polish market, multilingual staff (including English), availability and high operational flexibility.
Incoming Poland, booking hotels, book tourist guides, book tickets
---

UNITRAVEL KIELJAN LIS SPÓŁKA JAWNA
Incoming Poland, booking hotels, book tourist guides, book tickets


ŁÓDŹ 94-250, UL. SIEWNA, 15/505

0048602795738

 
Social media